You haven't been skiing in a while but you're back. You get togged up on the first day and hit the slopes and you're hit with a sensory overload. As well as the adrenaline which pumps through your veins and delightful snowy treats for your eyes, the ears are also gleefully reminded of some of the best sounds around. Here are some of my favourite "ski sounds" which bring a smile to my face (I would've said ears, but I can't get them to smile):
The swish of ski trousers as you walk
That sound when you first walk out of your accommodation is pure music to my ears. It's like the music at the start of a film, you know what's coming next!
The sound of a ski boot clasp clamping your foot in place
The harder it is to get that clunk shut noise, the more serious you are about the day ahead. Woe betide you discover you have a wrinkle in your sock, or you'll have to start the entire process again.
The click of a boot locking into a ski binding
This sounds equals in words to "Let's do this, I'm ready."
The ratcheting of a snowboard binding
As above
The clang of a button lift pole
As it circles round at the bottom of the lift and clatters into the others in front of it, it almost sounds as if something is going wrong but as a seasoned skier you know it as a very normal and welcoming sound. As a beginner this can be a very daunting sound!
The inside of a metal drag lift pole
There's something stretched between the top and bottom of the pole which continues to ding about all the way up to the top!
The bounce bounce bounce of a bubble or chair lift going over rollers on a pylon
This is quite possibly one of my favourite sounds in the world. It's anticipation, mild panic as to whether it'll fall off, the onset of adrenaline as you ascend higher and higher up the mountain.
The muffled quiet when everything is covered in a fresh blanket of snow
Such a wondrous, peaceful sound which nature allows us to be a part of.
The sound of snowflakes landing on your ski jacket
Often silent, but every now and then almost audible and when they are, it's like something out of a fairytale, almost as magical as fairy dust.
The rush of wind through your helmet (or woolly hat if you're naughty and still don't wear a helmet)
There aren't many situations where you are in control of your own body without the aid of a machine and can reach speeds of a car. Skiing is pretty unique as a sport in it's ability to combine snow and planks of fibreglass to create incredible speeds for us to propel ourselves downhill with. Don't you just love that sound of windy speed?!
Skis cutting through on freshly groomed piste ridges on the first run of the morning
Catching the first lift is an art. Being the first to ski down a perfectly groomed piste is a gift. The sound of your skis cutting through those highly manicured and crispy ridges is a sound to behold.
A snowboard gliding through virgin powder
It almost sounds like a wave whispering. It's euphoric. Not much can beat light and fluffy virgin powder.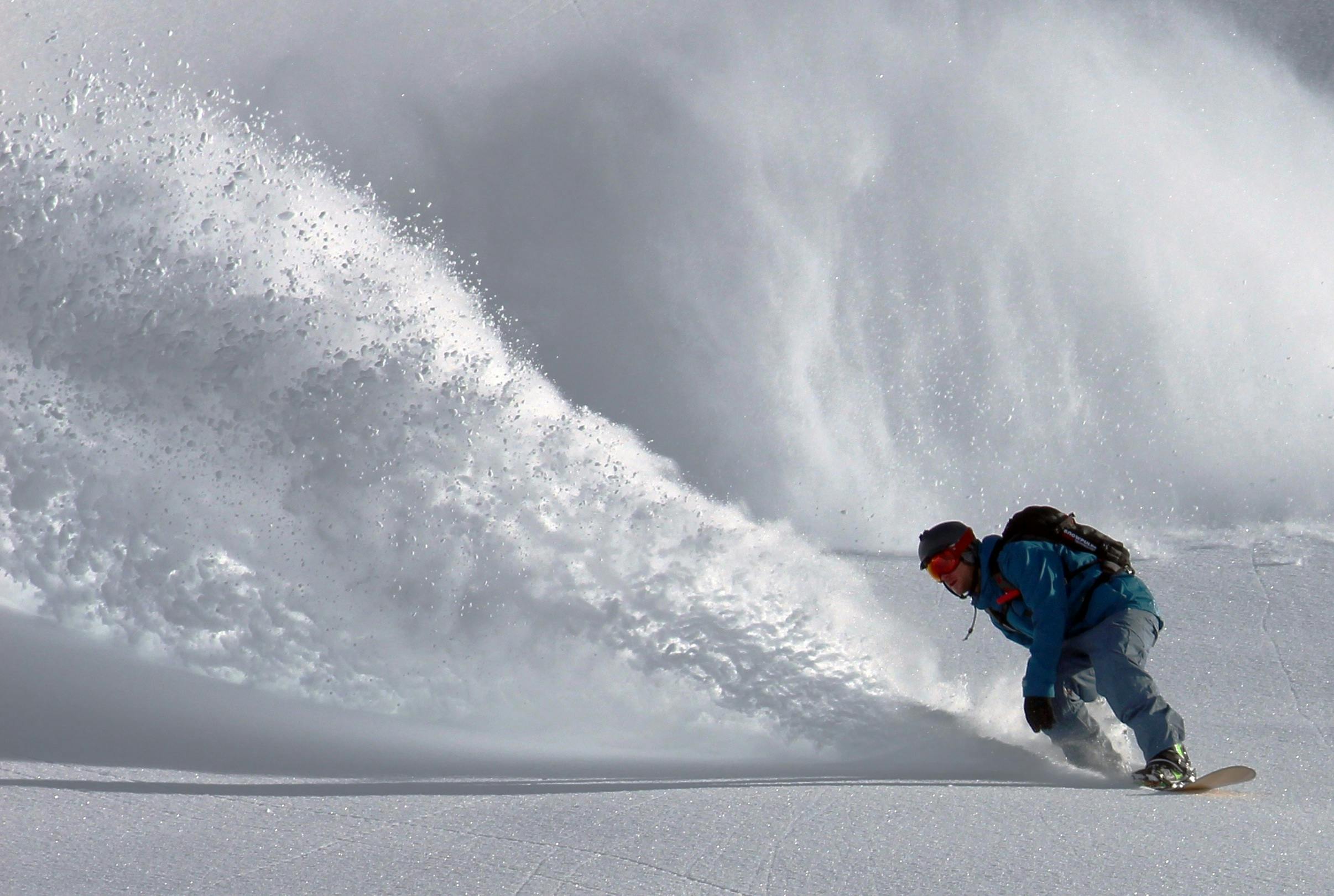 An après ski bar pumping out music a long distance away
You know it's over the brow of the next ridge, you know you'll see smiling people dancing on tables when you get there, you know happiness is flowing to you via the airwaves. You'll be there soon.
The ding of ski poles being banged together
This can either be by people as they start a fast descent or, often, by a ski intructor attempting to get the attention of his group. It's a bit like the clapping of hands in the ski world (because clapping your hands in ski gloves isn't that successful).
The grind of a board on a metal rail
Fear, elation, anticipation, glee, adrenaline. Depending on your ability the emotion this sound invokes in you may be very different.
The one-two creak of ski boots walking down a road
It's almost like the clip-clop of a horse. Somehow each footstep you make now contains two parts. One-two, one-two. You can't walk quickly. You feel like you're doing some kind of weird dance move. Newbies will find this really alien. Dab hands will make it look effortless.
The sliding sound of matching skis together
They slide against each other beautifully, then magically stop and interlace at the bindings, allowing you to hoist them on your shoulder like a pro… hopefully!
The clunk of cable car doors sliding closed as all of the outside sounds and air are closed out
There always seems to be a momentary silence as those doors thud shut, the outside sounds of skiers and machinery is closed out and everyone waits for the initial movement of the lift before resuming their conversations.
The whines and whirrs inside a lift station
There are so many humming noises, clunks and clangs which come from inside a lift sation, as well as the sounds of passengers walking on rubber and concrete, clambering into lifts, lift staff giving directions. It's always a hubbub of movement and noise, with a distinct undertone of excitement at getting up, up and away!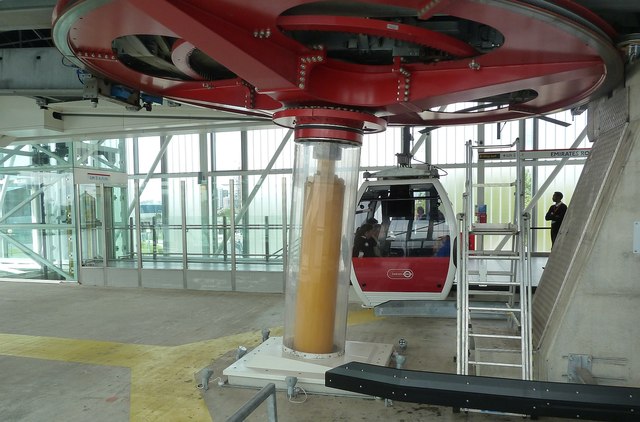 A slalom pole being attacked by a speedy skier
This is one aggressive, determined and lethal sound!
The thumping landing of a board after a big jump
The whooshing thud is electric as you land before speeding away.
I'm sure there are lots more wondrous sounds.  Enjoy every second and every sound on the slopes!
Can you think of any more?  Need a ski holiday?  Message us on our Facebook page!
Emma, Snow Lover & Founder of Infinite Travel
Social Share